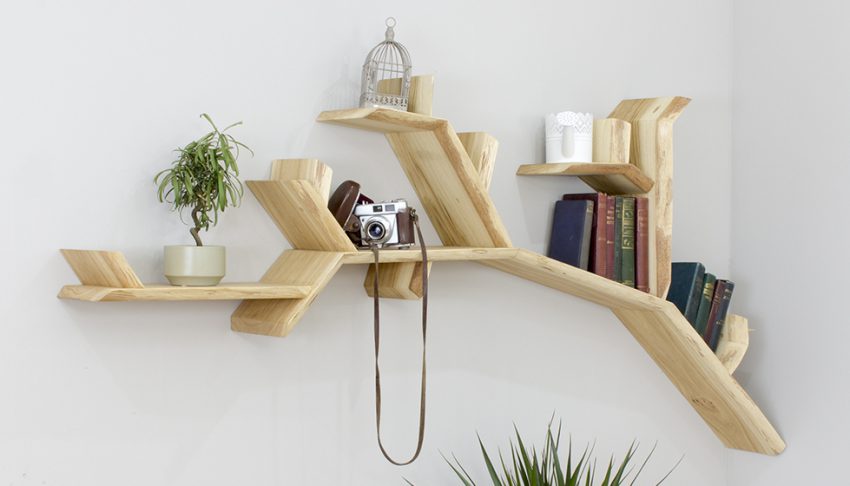 Qais. F. (2010). Developing An Effective Interactive Multimedia Instructional Design To Teach Arabic As A Foreign Language: A Step-By-Step Guide. , Al-Mehrab e-Publisher, Malaysia

Qais. F. (2011). How To Teach Effectively: A Practical Guide. Al-Mehrab  e-Publisher, Malaysia 

Qais. F. (2011). Magnesium The Health Restorer: The Missing Link To Recovery. , Al-Mehrab e-Publisher, Malaysia

Qais. F. (2010). Learn Arabic From The Quran And Hadith. Al-Mehrab  e-Publisher, Malaysia 

Qais, F. (2012) A Guide to Effective Teaching. USIM Publisher, Universiti Sains Islam Malaysia, Bandar Baru Nilai, Malaysia, 

Qais, Faryadi., (2018). Everything You Need to Know About Ph.D. Thesis Writing: From Proposal to VIVA

Qais. Faryadi (2018). A Guide to Effective Teaching and Effective  Learning.

Qais Faryadi. (2012). Pedoman Mengajar Efective. Indonesia.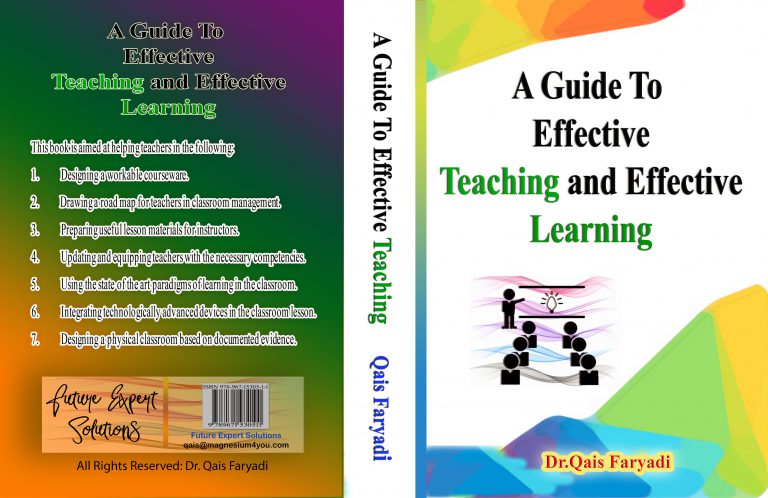 A Guide to Effective Teaching and Effective Learning helps teachers to design and plan systematically so that a viable course of action can be taken to achieve effective teaching and learning. This book also presents graphically the skills needed by teachers to design a flexible course format that suits all types of learners in their classrooms.  This book is aimed at helping teachers in the following:
Designing a workable courseware.
Drawing a road map for teachers in classroom management.
Preparing useful lesson materials for instructors.
Updating and equipping teachers with the necessary competencies.
Using the state of the art paradigms of learning in the classroom.
Integrating technologically advanced devices in the classroom lesson.
Designing a physical classroom based on documented evidence.
The effectiveness of learning and teaching depends on many factors. These factors include the environment, classroom conditions and most importantly, the individual styles of learners as well as teachers. This book discusses the above factors to enable teachers to have a better idea of how to manage their classrooms effectively so that real learning can be achieved. Trainers who consider these factors will have a better success rate of achieving the goals and objectives of teaching and learning in the classroom.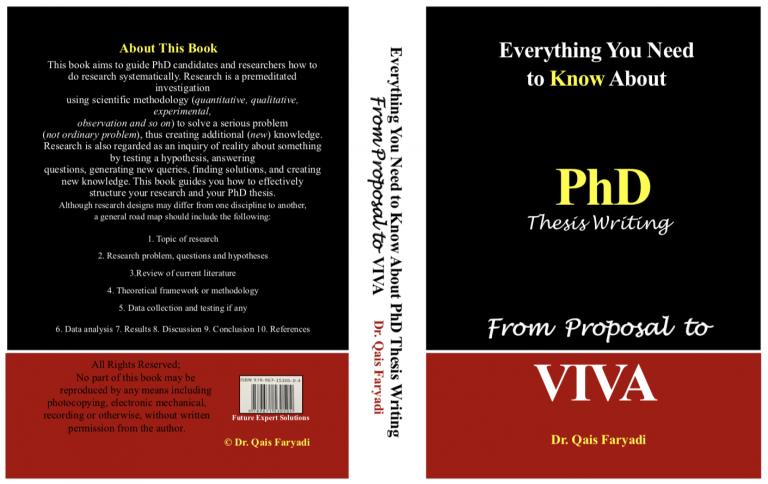 This PhD Research book aims to guide researchers, academicians and PhD candidates especially Social Science Researchers on how to do research systematically. Research is a premeditated investigation using scientific methodology (quantitative, qualitative, experimental, observation and so on) to solve a serious problem (not ordinary problem), thus creating additional (new) knowledge.
Research is also regarded as an inquiry of reality about something by testing a hypothesis, answering questions, generating new queries, finding solutions, and creating new knowledge. This book guides you how to effectively structure your research from the proposal till VIVA presentation. Although research designs may differ from one discipline to another, a general road map should include the following:
Topic of research
Research problem, questions and hypotheses
Review of current literature
Theoretical framework or methodology
Data collection and testing if any
Data analysis
Results
Discussions and Applications
Conclusion
References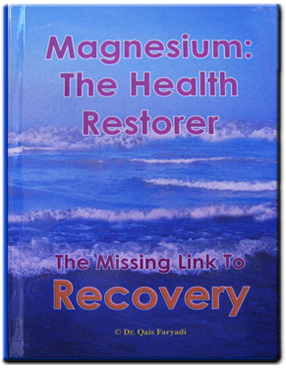 INTRODUCTION
Magnesium is one of the most neglected minerals in the human body. It is crucial for a healthy and productive life, and its deficiency dangerously affects every function of the body. As an intracellular ion, magnesium works as a co-factor in more than 300 enzymatic reactions (Manuel et al, 2009). Most of these enzymes are involved in energy metabolism (Schrader, 1999). Magnesium, as a miracle mineral, stabilizes the cell membrane and is necessary for the metabolism of carbohydrates, amino acids and fats. It also helps in digestion and absorption.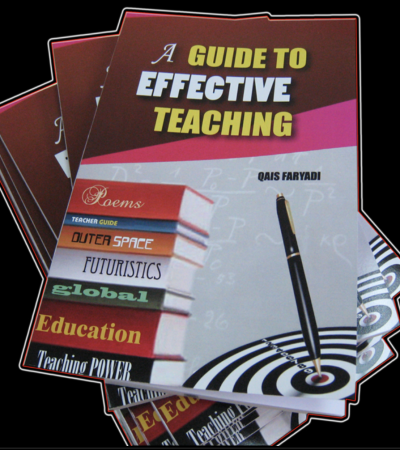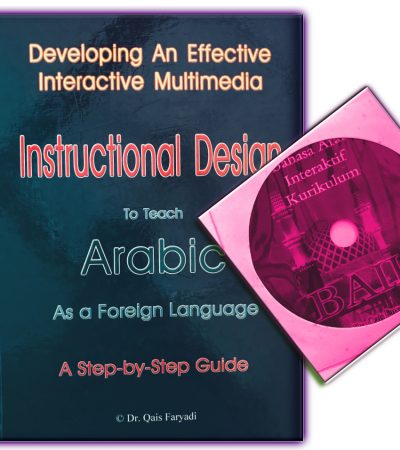 This research attempts to achieve the following objectives:
To critically evaluate the Arabic Language products available in Malaysian markets and investigate what methodology, models and concepts of instructional design interventions are applied.
To investigate and critically evaluate the traditional method of teaching Arabic as a foreign language in Malaysian environment.
To develop an Effective and Interactive Multimedia Courseware based on theoretical-empirical instructional design approach to teach Arabic Language as an alternative paradigm to the traditional learning in Malaysian classrooms.